Du Barry 5642 form the 1940's. I especially like the contrast yoke. I usually make everything with the same fabric for the whole project so I need to change it up a bit.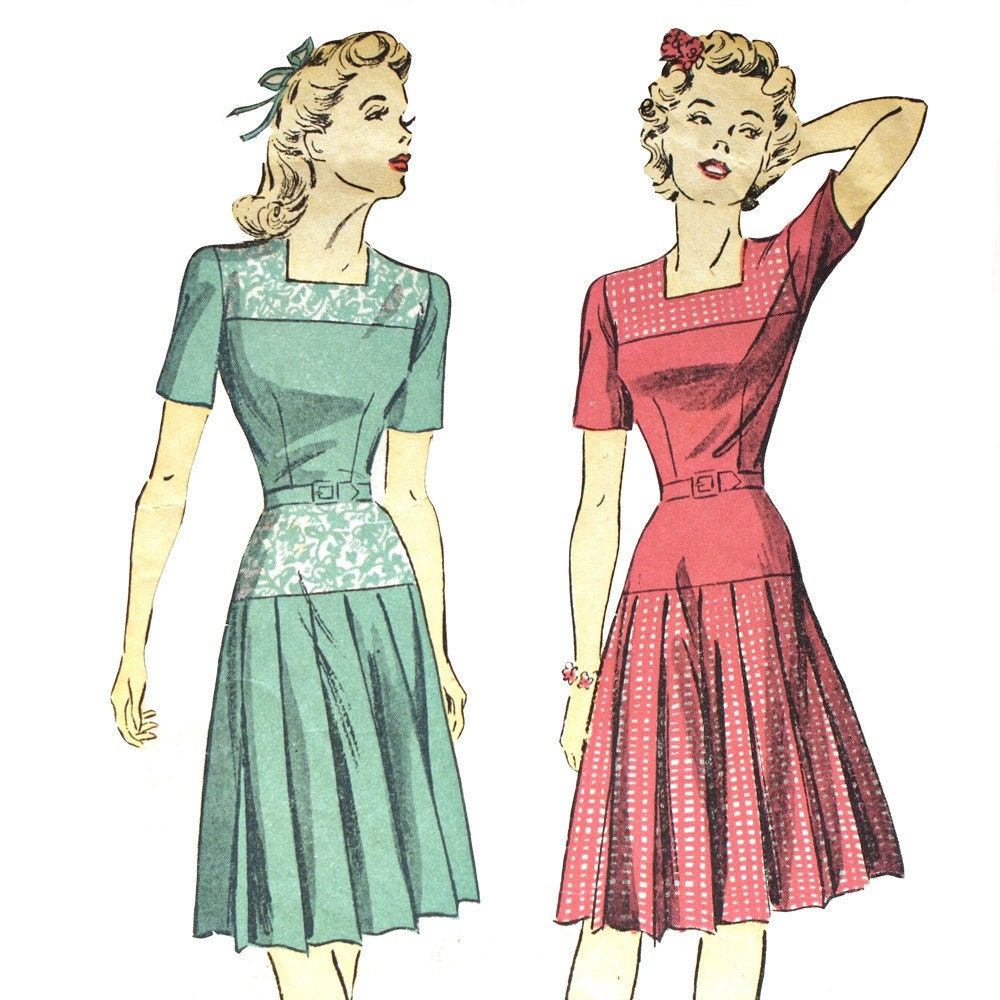 It seems that something similar to this would actually be a practical addition to my wardrobe.
This cute dress would be a great addition to my wardrobe. I think it would also be easy to draft. I like the button up back quite a lot.